THE BIGGEST, MODERN AND MOST HAPPENING CITY IN ENGLAND
After the 3.5 hours train ride from Liverpool, we finally arrived in London Euston. I think by now, everybody knows London already. I reckon London is one of those places which no need introductory (anybody agree with me?). From children storybooks, novel, news, sport, social medias to films you can almost always hear and see The Old Smoke. Why The Old Smoke you ask? Long time ago, when it is still the time of industrial revolution, there were lots of factories everywhere in this city. Moreover, the traffic of ships coming in and out passing the river Thames was massive too. Well after watched many old London themed films, I can assume that would be right to describe The Old Smoke. Then it's always looking foggy too!
Right, that is enough opening for London. But, I am telling you… This is city is just too contrast than any other previous destinations. I always dislike a crowded city. Since this is a new experience for me so here we go! Either you love it or hate it right?
A NEW DAY IN NEW PACK CITY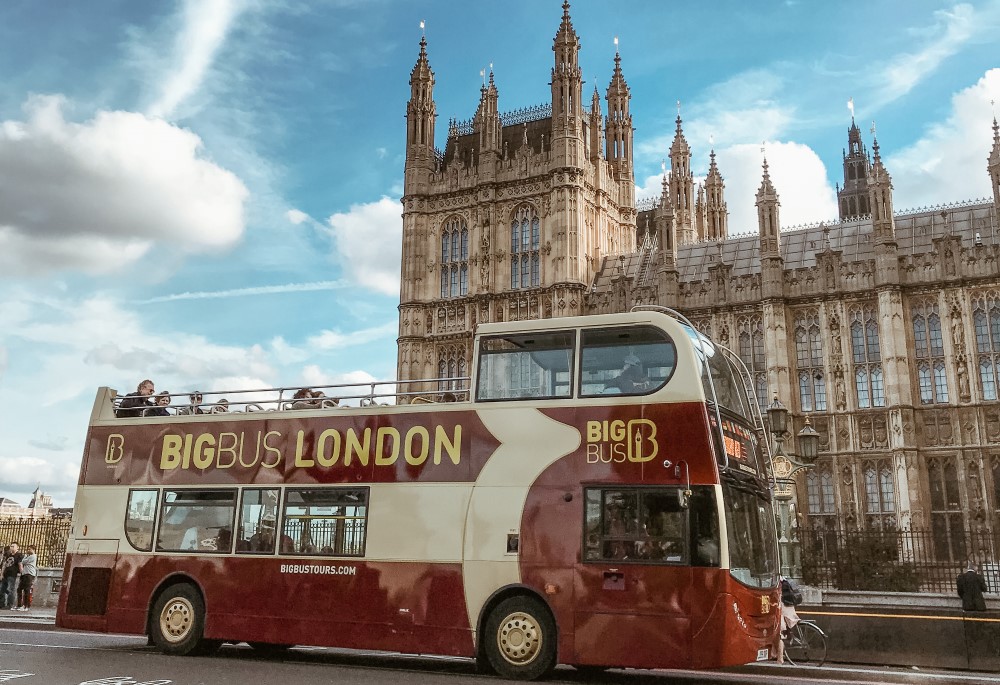 We arrived in London around 11 AM. Rushed to the Dorsett City Hotel (located in Dorsett City in the heart of the city of London's financial district) to drop our luggages. The cool thing is our hotel is within walking distance to the Tower of London, Tower Bridge, Leadenhall Market, Borough Market and Columbia Road Flower Market. Then after that, we went out again to get some lunch. After full with energy, we went with the city tour to go around the city. I could not tell much about it because it was not that interesting because the weather just was not on our side. Emma (our guide in London) had to skip some places and that even made me just not happy.
But thankfully, the itinerary brought us to the Coffee Island (https://www.coffeeisland.co.uk/). At first, I thought it was just an ordinary coffee shop and we just going to had an ordinary coffee break. But, when you go with this kind of trip, there's always something! Turned out in this coffee place, we could make our blend coffee! We can have our own mix and recipes! yeah learning everything about making our perfect cup of coffee from bean to cup. I always like mixing and doing some experiments. When I was doing this, it's like making my own preset but not tone preset more like my coffee preset :P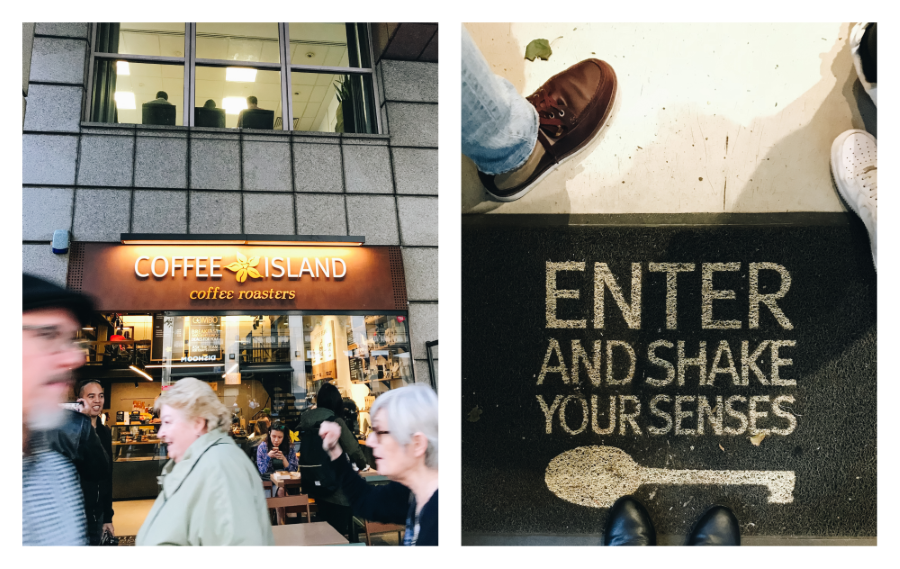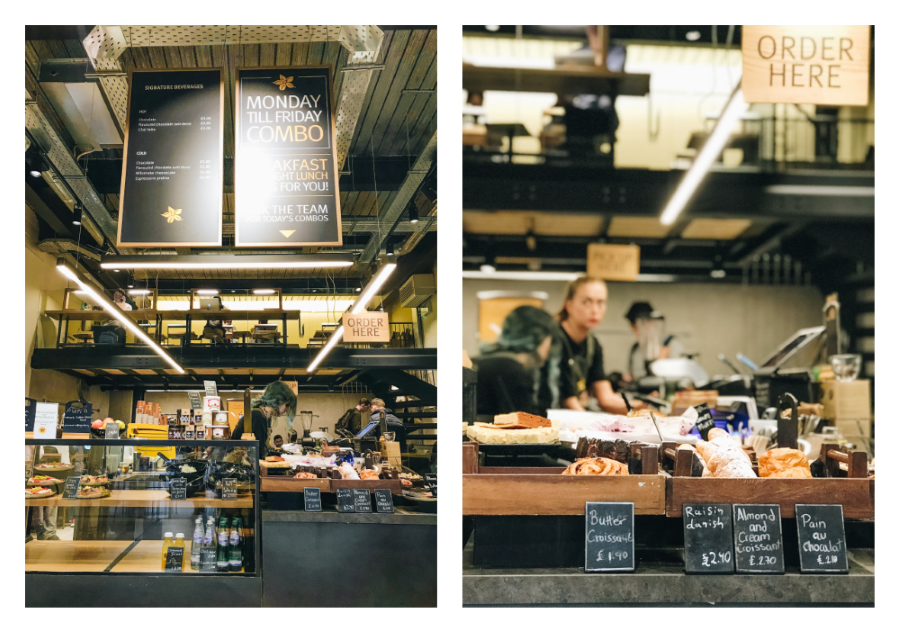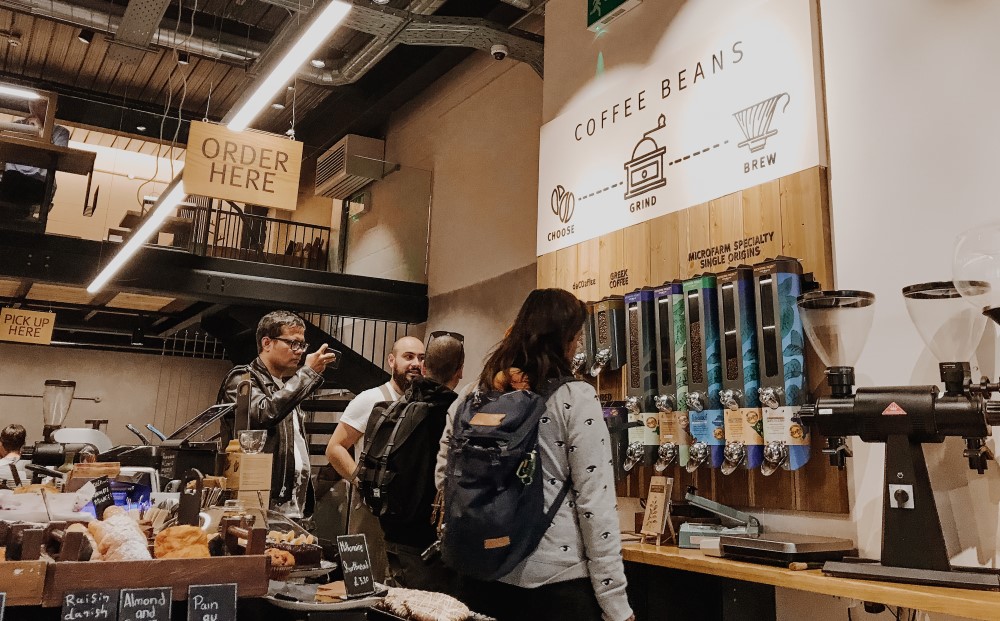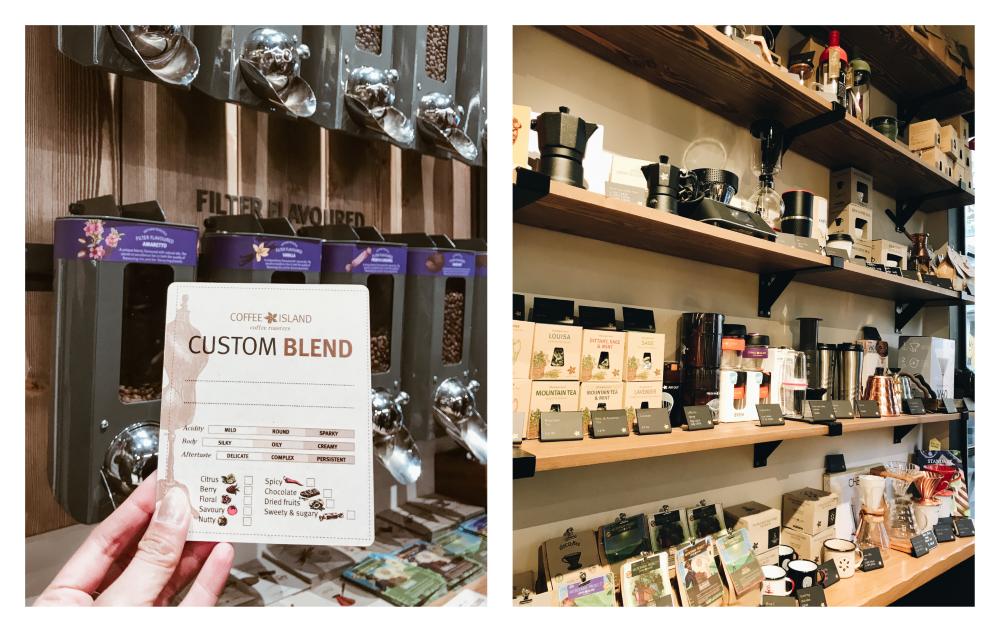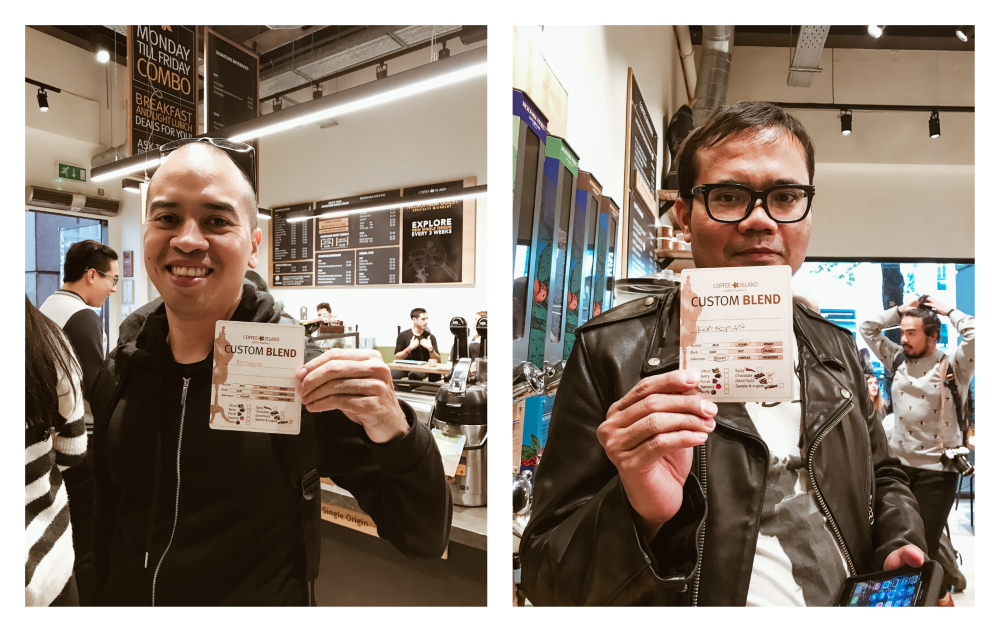 We had a good time at the Coffee Island, but we wanted to have a good time somewhere else too! So when Vera told us that we could have a free time, we straight away is gone but we were heading to The National Gallery! Oh anyway, London is a very big city (but is it as big as Jakarta?) so in order to travel around in the most affordable way we had Oyster Card for each person (#ThanksMamsVera). So what's Oyster Card? Let me give you an Oyster Card class 101; It is a plastic smartcard which can hold pay as you go credit, Travelcards and Bus & Tram Passes. Oyster Card can be used to travel via bus, Tube, tram, DLR, London Overground, TfL Rail, Emirates Air Line, River Bus services and most National Rail services in London. Heck, I didn't even know if the card can posses such a great power until I Google it :P
London Tube is my first underground train experience and was not the metro in Delhi hahaha (I'm so sorry!). There was a good and bad for this one. The good is that, I could go anywhere without experiencing the famous London traffic. The bad, no signal for EE! And if you go during the rush hour there will be chaos (but not as super pack as Tokyo I guess).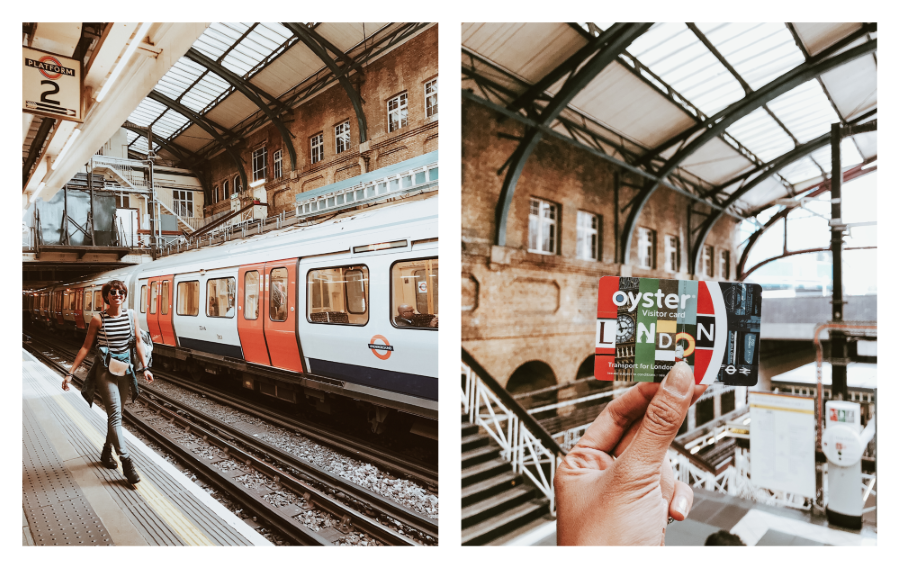 We enjoyed The National Gallery, but art is not our forte I guess. So we just had a quality time outside the gallery till evening, went to Camden area and back to the hotel. Sadly, Rmishka had to leave the group after dinner.
WAKING UP IN LONDON & BEING ARTSY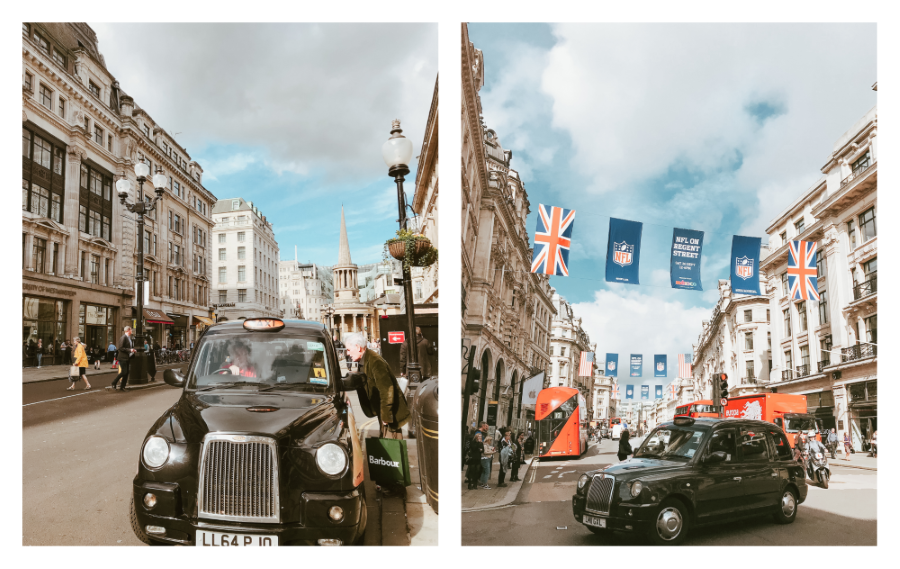 How many times I've been telling this in the UK series, I woke up with a happy feeling and so adventurous! SO WHAT'S FOR TODAY!? First thing in the morning (after taking a shower and breakfast of course), we went to the Barbican Art Gallery to see Basquiat - Boom For Real (https://www.barbican.org.uk/basquiat-boom-for-real). A world-class arts and learning centre, the Barbican pushes the boundaries off all major art froms including dance, film, music, theatre and visual arts. Interesting!
In here, we could see the art of Jean-Michel Basquiat. To be honest with you I have no idea who the guy is but his art decorated almost all the underground Tube stations. Well, his art also look very unique, not too abstract and quite colourful. I would love to provide some of the examples of his art but unfortunately, I couldn't because the gallery was very strict on not taking any photographs. We had to round up our phones in one bag and gave it to the security. I was not annoyed, more like respect!
From here, we bought some meals from the food trucks around the park and heading to the park to have our lunchtime. I tell you, it's not in UK if you don't appreciate the good weather by having a picnic at the park.
STROLLING AT THE PAINTED DISTRICT, SHOREDITCH
We had little street art tour to Shoreditch, a district where all the artsy things happened. There were lots of muriels and graffiti around this area. It's funny because we have spent about 5 days talking about music and stuff but in London we were more into art :D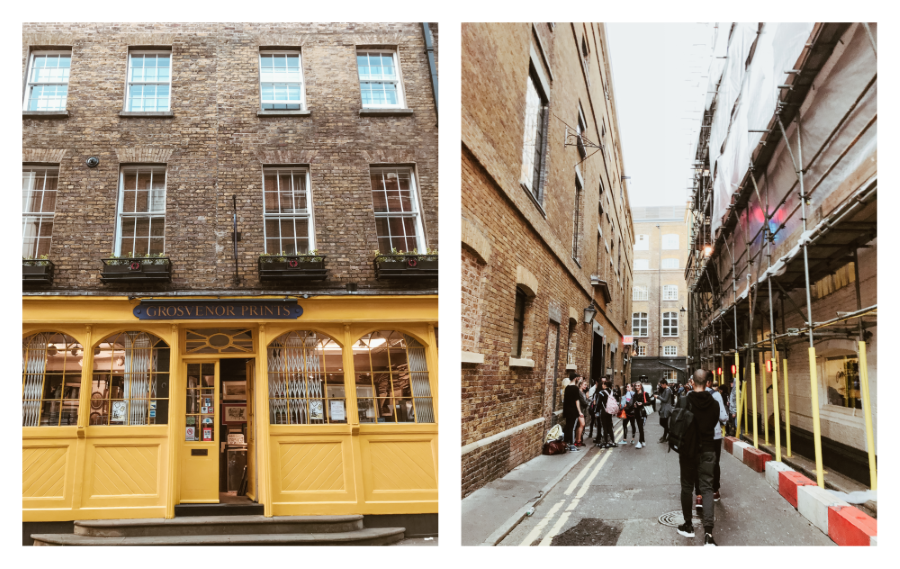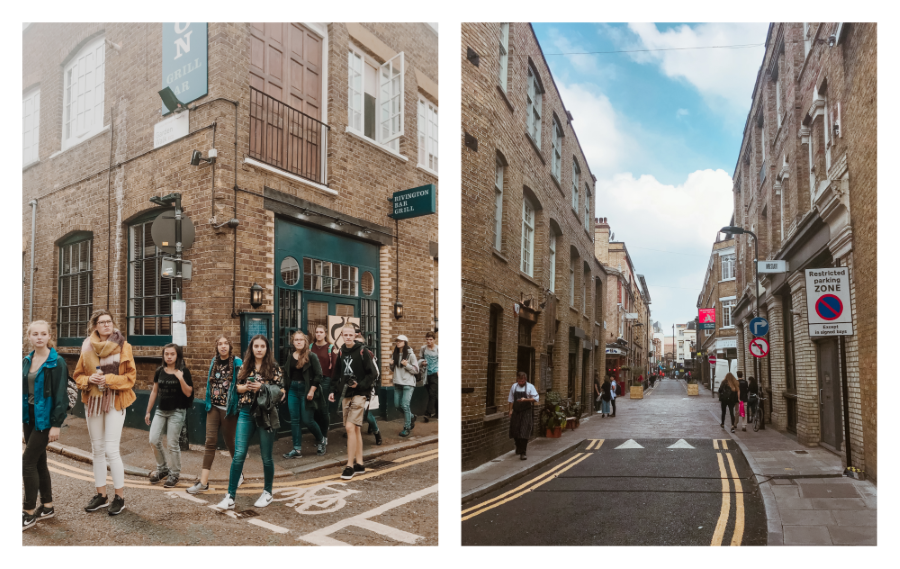 Talking about art, not only muriels and graffiti but also (if our guide didn't tell us we would not know) art from gums! We had a lovely time in here, Karim (our guide) was very kind as well. An Indian who live in London, so he had some mixed accents going on too!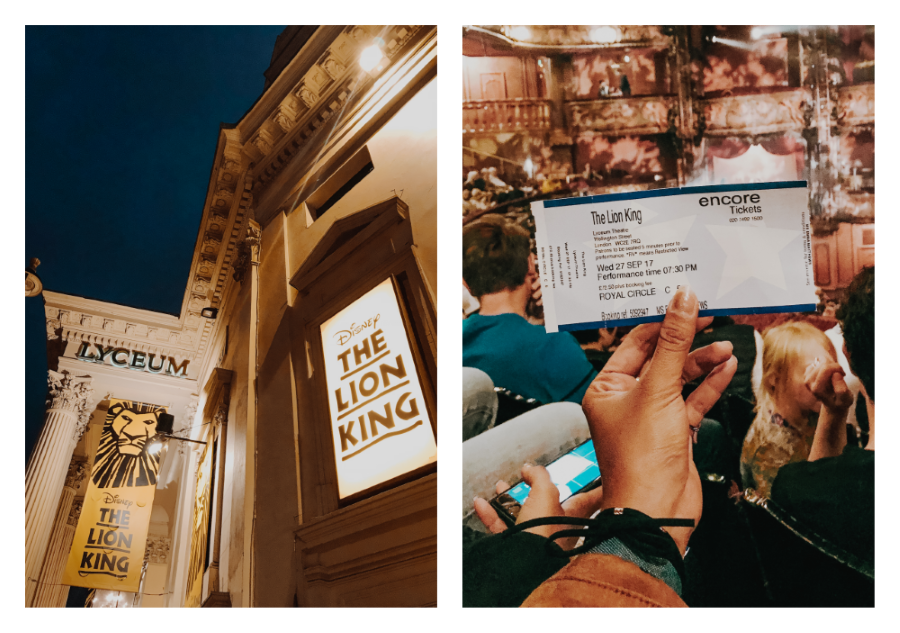 Once we finished with the tour, we had some free times again! This time, I would not know where to go if Aditya didn't invite us to join him to The Nike Lab. I am not into sneakers but the guys said it would be cool to come here because we don't have that in our country. He said, it's only 5 labs around the world. Isn't that a privilege to come sneakers enthusiast to one of the 5 labs? We were there at the lab, I could see the guys were amazed with everything there. But, there was one thing I wondered the most, "Can't we buy from there?". Aditya told me that we could not buy the sneakers from there because that was the 'kitchen'. That's where they prepared everything and we can only buy them once they are on the stores. Weird! We went separated away with the guys. The guys headed to the Oxford Street, meanwhile I went back to the hotel because I wanted to get some rest before our grand night.
So what was the grand night? We had a chance to attend The Lion King musical at The Lyceum, Royal Circle! OH MY GOD, I WAS SO EXCITED! My childhood was all about Disney's cartoon films and now I had an opportunity to watch the musical. That was just a new bucket list just got scratch out! But before this, dinnertime! So yeah, where was I? Oh yeah, just finished with the dinner and now we're full and ready for the musical.
THE MUSICAL WAS GREAT! I (almost) dropped some tears, I am telling you that! Ahh… What a great experience! I could not thank much to the UK Embassy in Indonesia and Vera as their representative to showed us all these cool stuffs! One of the best trips I've ever done!
LAST DAY FOR EVERYONE (OR NOT)
So on the next day, Mams Vera went back to Indonesia (saddddd) and we four decided to extend. For the guys, two more days but for Kadek and I for more than that (hehehe). So we had lots of free time now! Unfortunately, Kang Soleh and Aditya have different agenda. Febrian, Kadek and I stayed in one pack and we wondered around London. We visited some cool (but I believe, quite mainstream because everybody who came to London will take photos in these places) around the city. From The Tower Bridge and looking over how massive The River Thames was, seeing the London Eye to Walking like The Beatles on Abbey Street! Just another fun day :D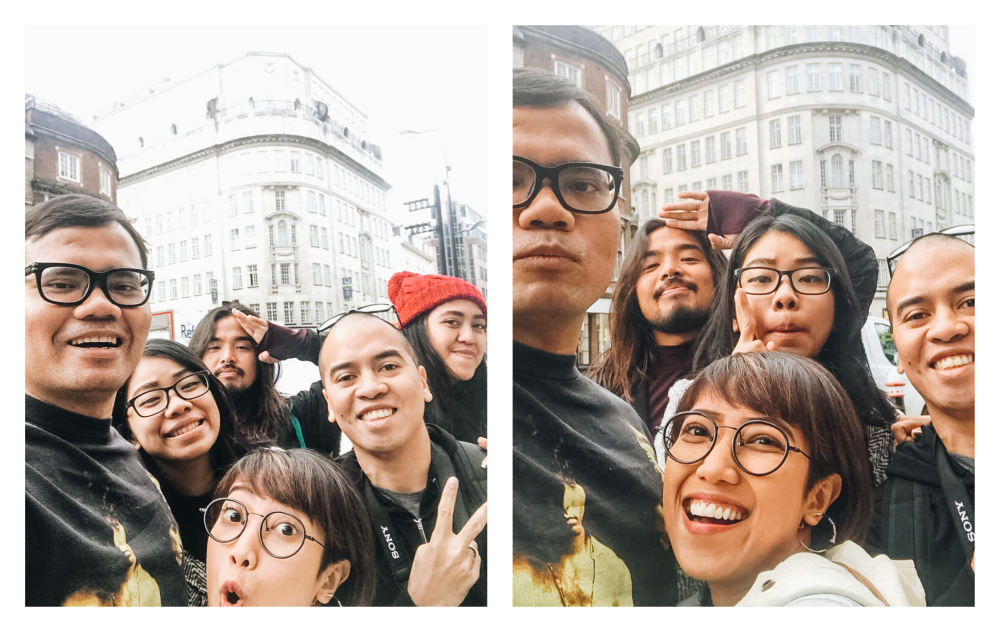 London has been great and back to the first question. Either I will love it or hate it, I LOVE IT! Thank you London!!!!
FROM MY JOURNEY:
• Again, different place different accent. This time, I feel like walking around in Harry Potter movie or The Kingsmen movie.
• Have no clue London is such a modern world compare to the other cities.
• Art from gums!?
FUN FACT
• Do you know that there are more than 20 football stadiums in this city? What a big city right?
• Do you know that The London Underground is the oldest underground railway network in the world? Yatzy!
• Do you know that The Beatles played their last gig on the roof of Apple Corps at 3 Saville Row? Now it's an Abercrombie & Fitch Store. WOW!