"Goaaaaaaaaaaaaaal!" Shouted my dad when he watched a football match between Manchester United vs Bayern Munich back in 1999. It was a UEFA Champions League final and the reason why my dad shouted like a guy who just won a lottery because it was a last minute goal (how I knew all this stuff? Praise Lord Google!). That is just a brief introduction how the first time I heard Manchester, the first door of my English's knowledge.

Here I am, 18 years later. I have been busy packing and un-packing my carrier bag, entering and out from one airport to another, met countless people and yet, still haven't put my feet in that city.

In the world where airplane is such a common word in my ears, it sounds like I tend to dramatise it if I say Manchester is way too far for my carrier bag and I. Then, one day there's a notification came into my inbox and all of a sudden I got invited by the UK Embassy in Indonesia to come with them as one of their travel influencers alongside with some great talents like my best friend Kadek Arini, Febrian, Aditya "Be Mine" and Kang Soleh Solihun. Happy? Definitely yes!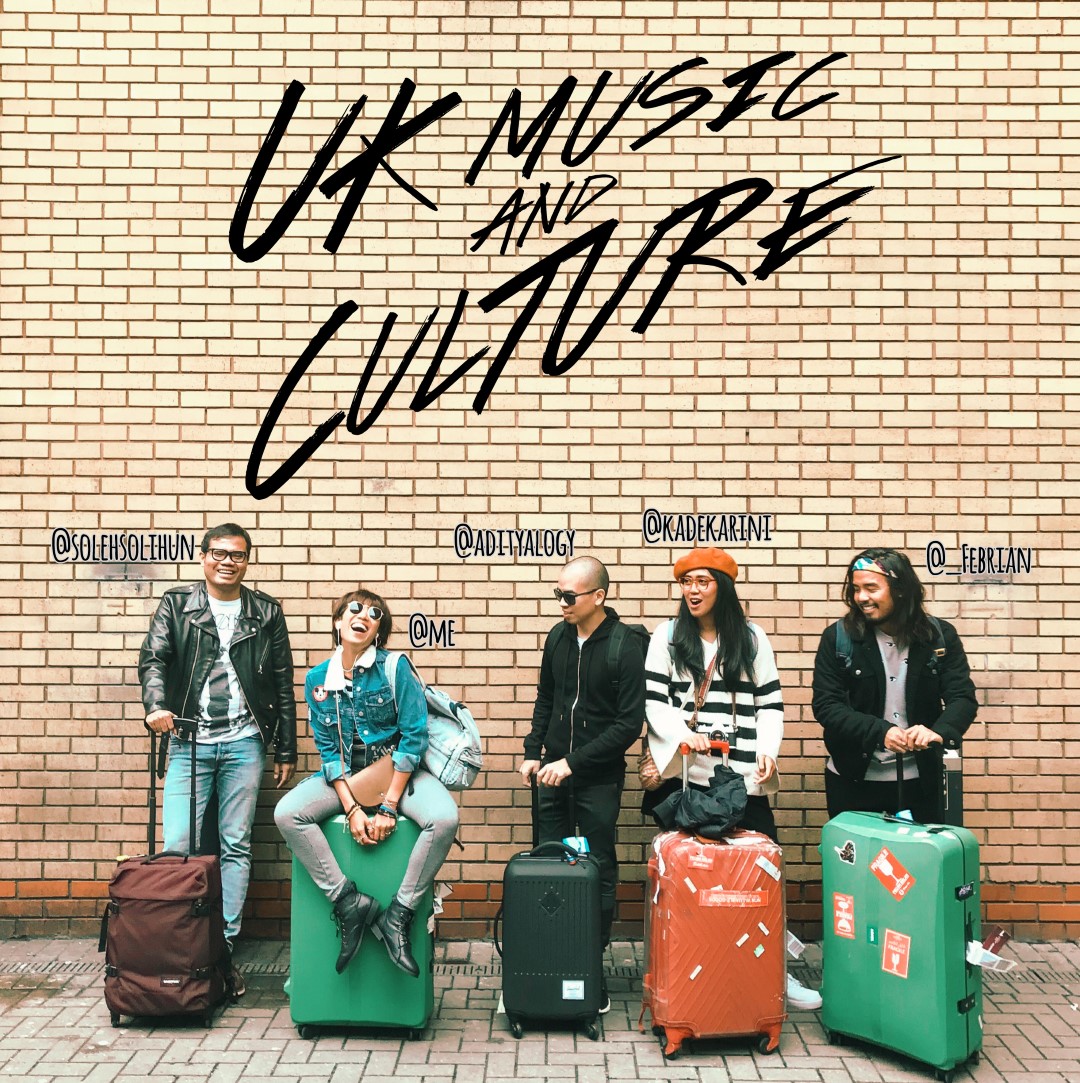 Meet the "UK Music & Culture 2017 Trip" team!
I won't lie to you when I say I was nervous because there will be many new things that I have not encounter before. My #first-longest-flight-ever (since India), my #first-Europe-experience, my #first-UnitedArabEmirates-(UAE) experience (only transit, lol :p) and many moreeee #firsttime moment!!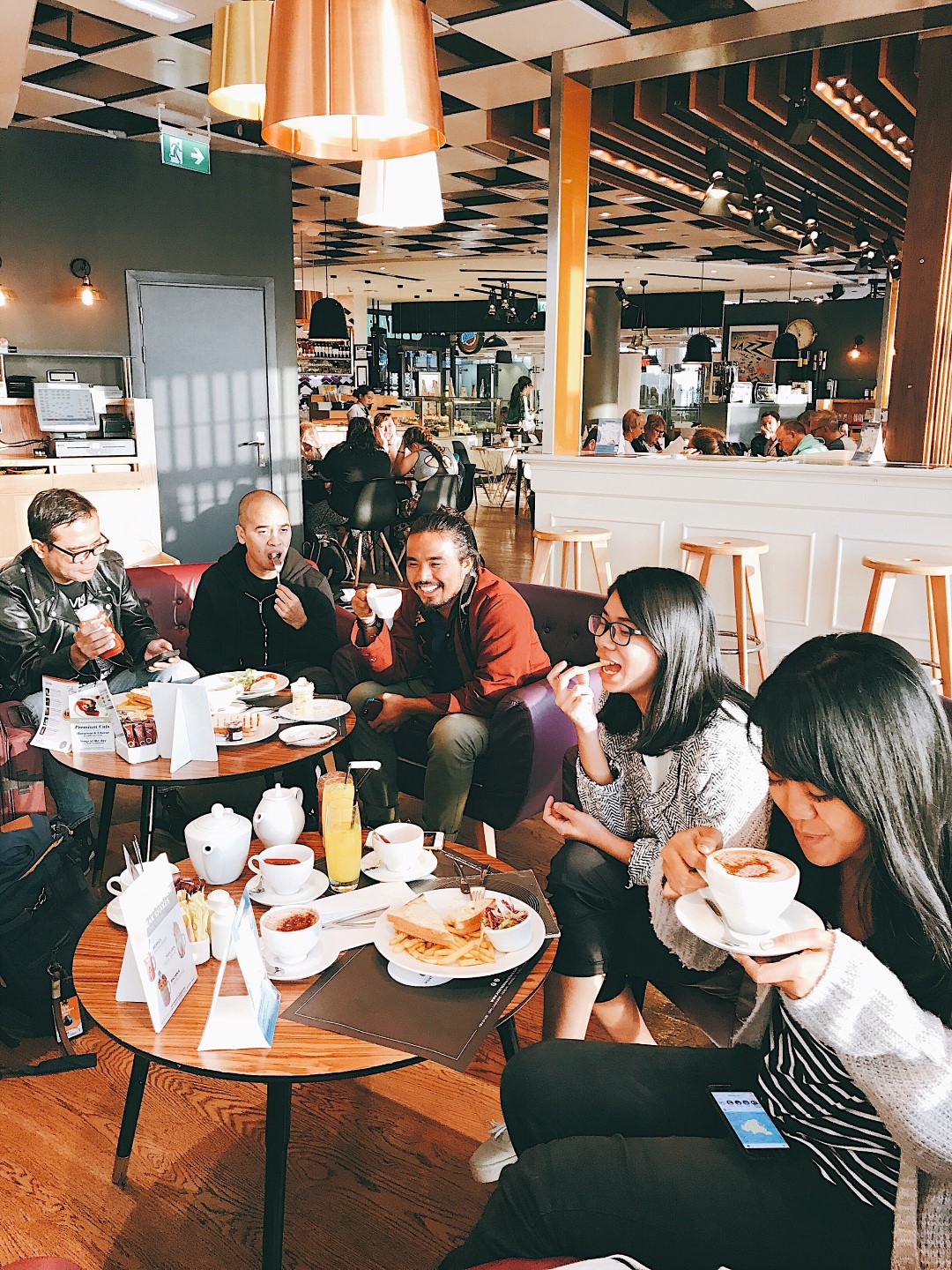 Speaking about UAE, here's a photo of the group while we were transit in Abu Dhabi International Airport. (from left; Kang Soleh Solihun, Aditya, Febrian, Mams Vera (from UK Embassy in Indonesia) and Kadek.
ARRIVED IN MANCHESTER
Manchester, the first city to explore!
After those 5 hours of transit in Abu Dhabi International Airport and the total of 16 hours flight from Jakarta to Manchester and finally I ARRIVED IN MANCHESTER!!! It was surreal I tell you that. The moment I stepped out from the airplane, the air just too clean! I'm sorry but I think that was the cleanest air I ever breathed in. Ah I was so happy!!

Then, what made me happier is when Vera handed over the sim card! Oh my God, thank you Mams Vera! Because with this sim card, I'd be able to keep working and sharing all stuff while I was in UK.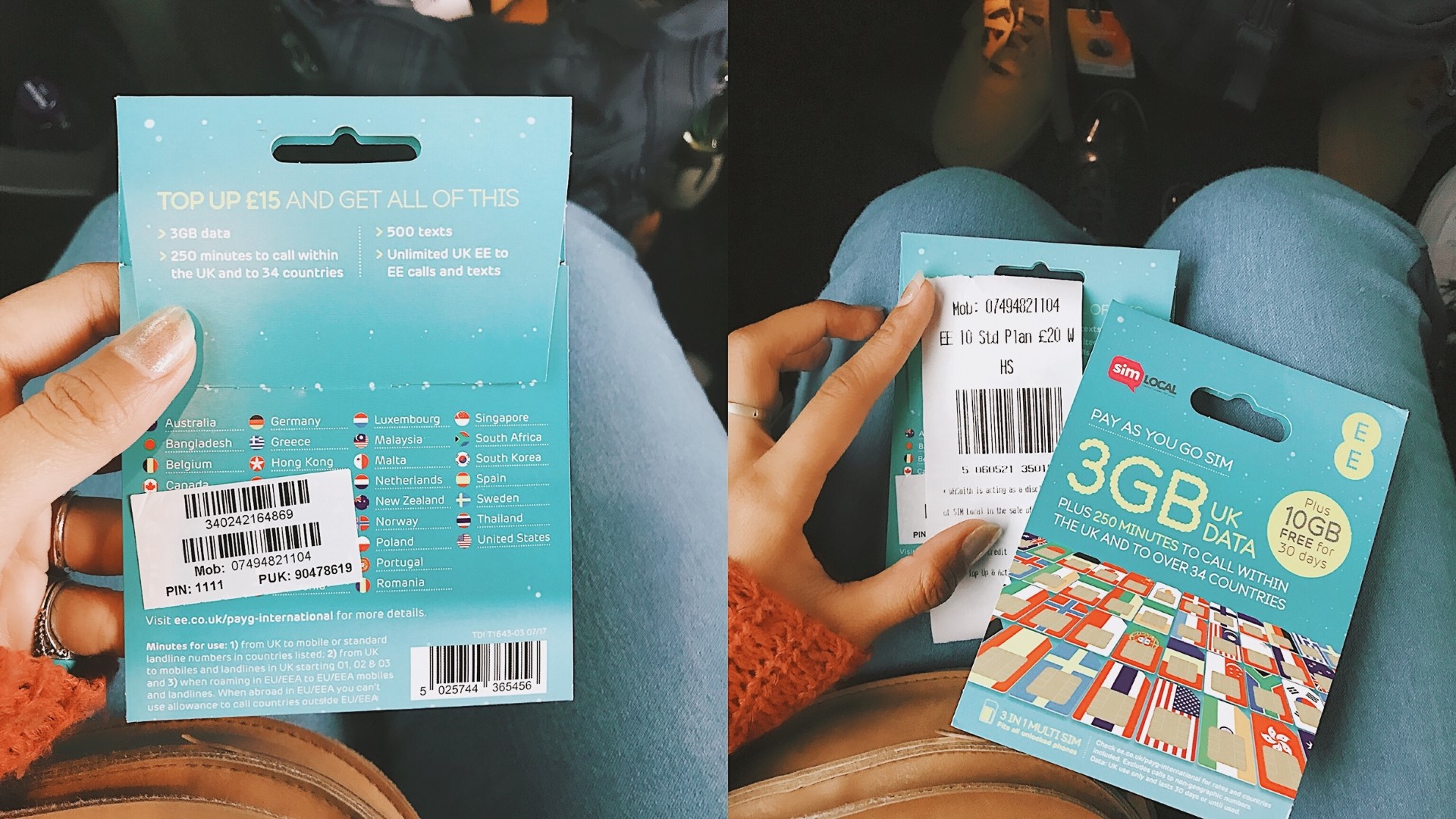 Sim card from Mams Vera! Love! PS: The brand's name is EE :D
AFTER AIRPORT
We arrived in Manchester at 4pm by the way. So from the airport, we went straight to the hotel where we stay for two nights called The Radisson Blu Edwardian. This place is so cool! I mean, not only the view of Manchester from the window but also there's a unique background behind this classic hotel. We had a city tour with a guide and she told us in this hotel, The Sex Pistols had their ever first gig. So before London Calling, they had Manchester eh?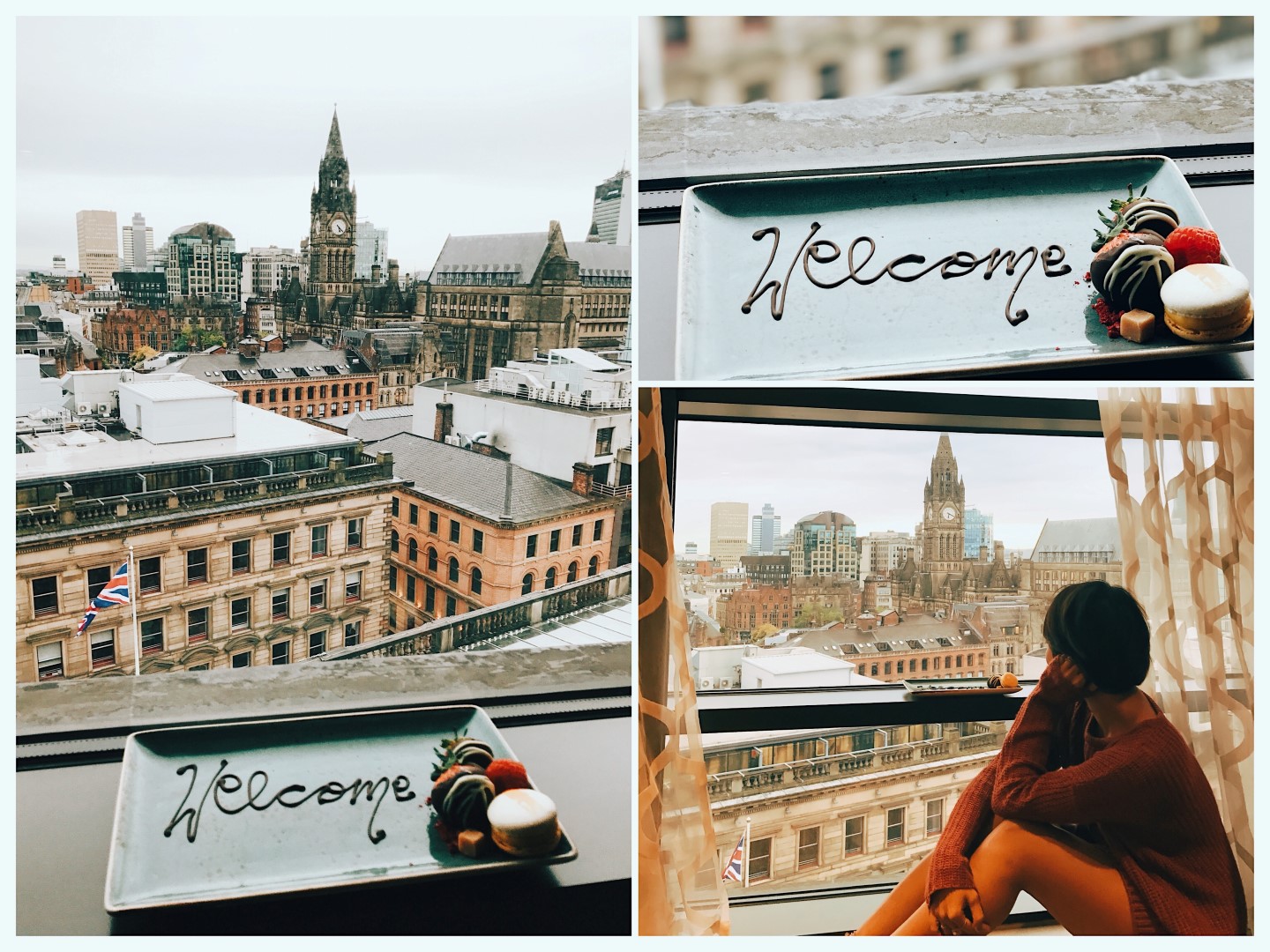 (From left) Welcome me!What a view from my room! Is that Big Ben (hehehe kidding :p); What a sweet welcome from The Radisson Blu Edwardian; Still can't believe that I am here.
MY FIRST FULL DAY IN MANCHESTER
Excited excited exciteeeed! I woke up early morning and felt very energetic! Finally, my first full day in a new place. The weather just could not be greater! You know back in Bali (where I reside in Indonesia), I can't really wear outfits like this because it's too hot hahaha. Now I am happy to explore new place with cool outfits!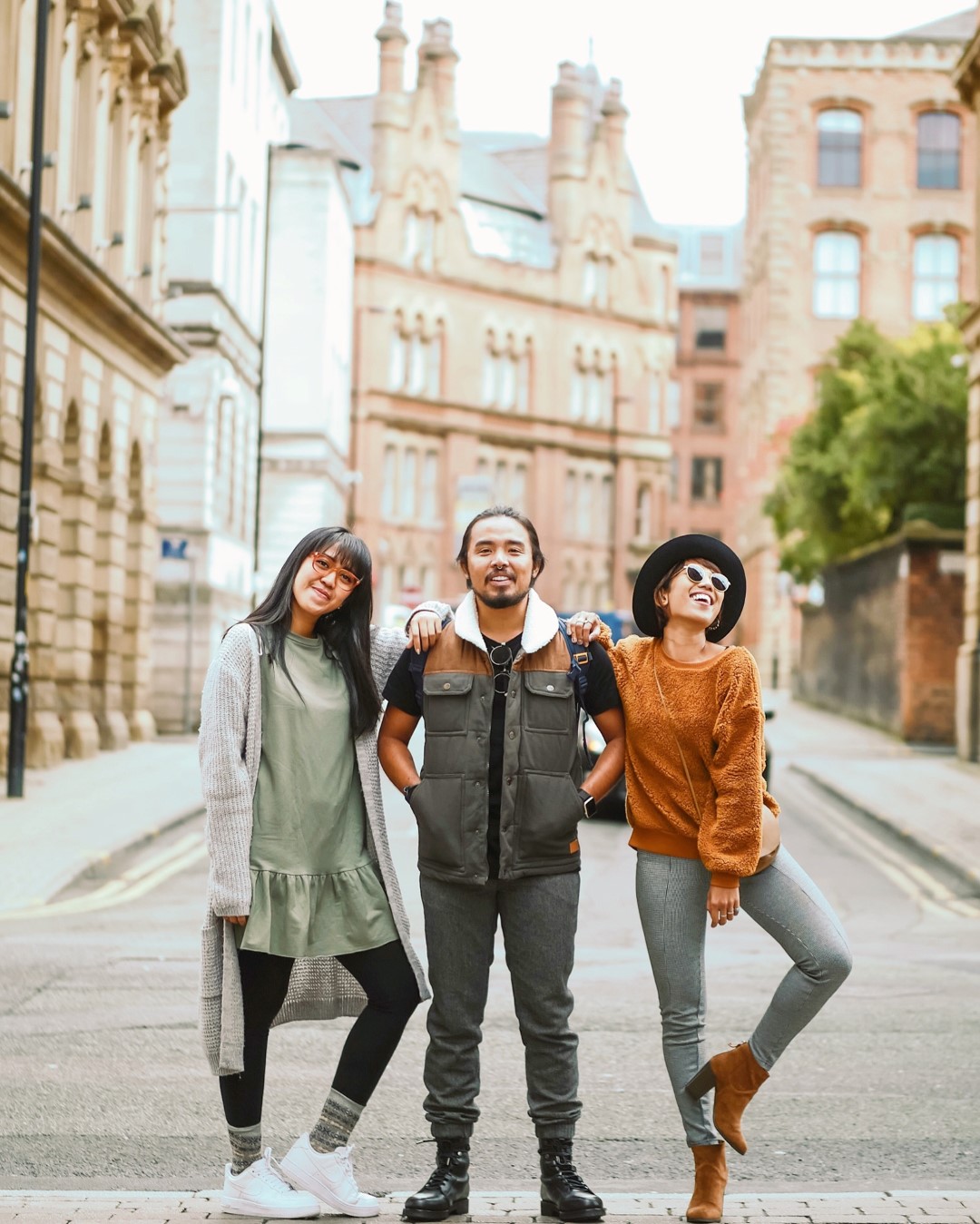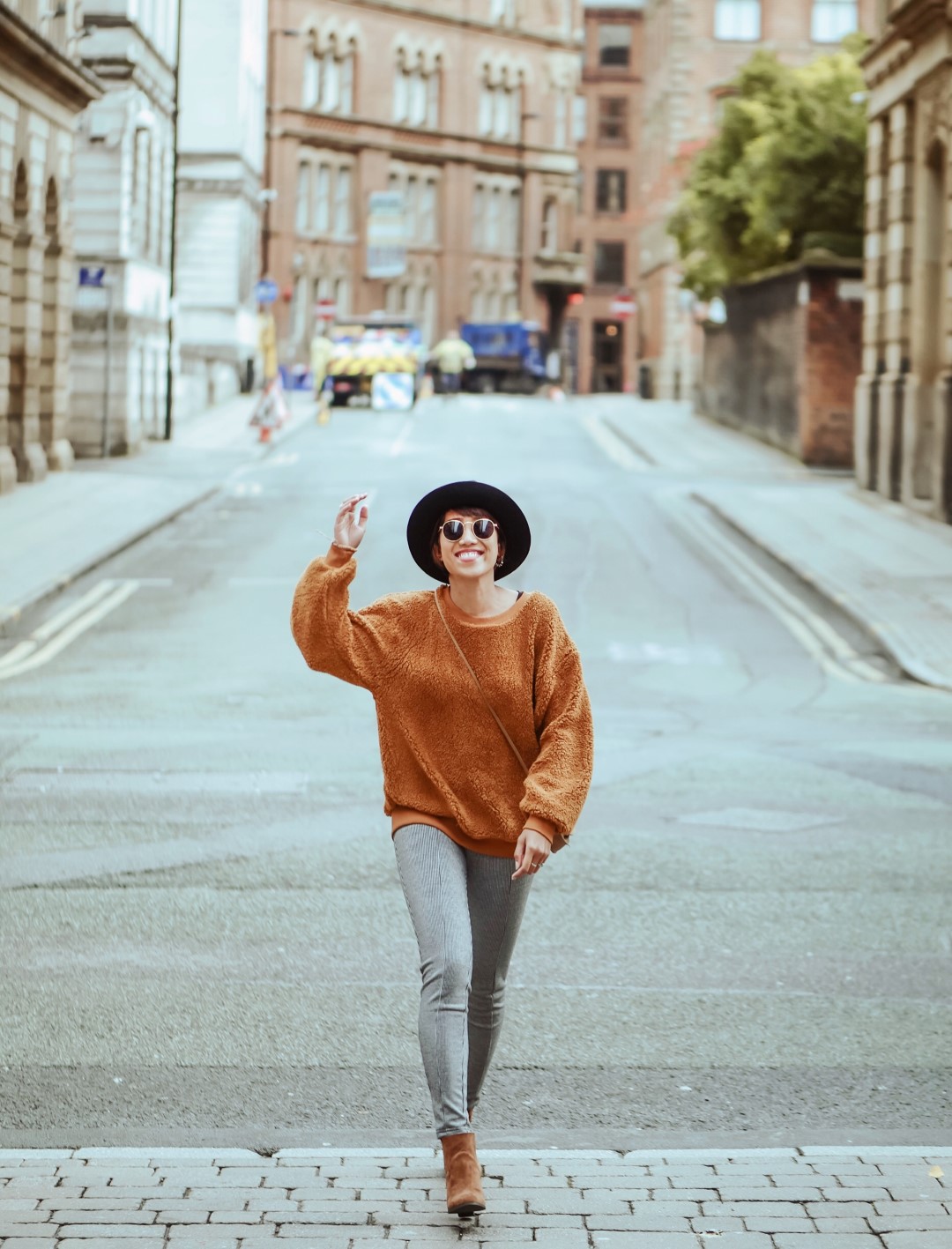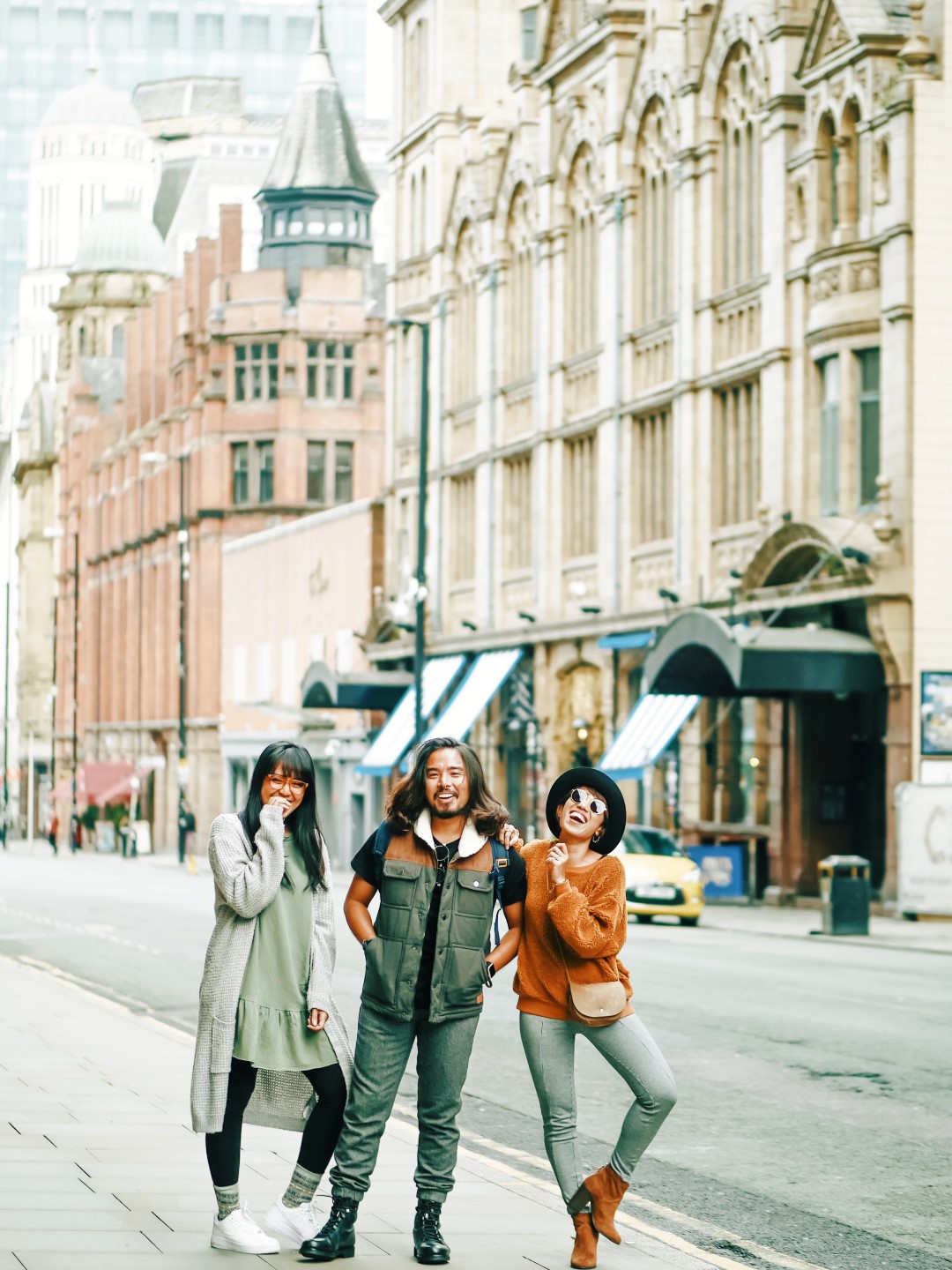 So we had a city tour in Manchester where the guide showed us some cool places! We went to Manchester Town Hall Clock which I thought was The Big Ben (KIDDING!). We walked around in this building, while the guide busy telling us some cool background stories, unfortunately my mind blown more by the architecture. Not that I know some archie stuffs but it was just interesting to look at you know. Then, the next place was The Midland Hotel. If at The Manchester Town Hall Clock I wasn't really listening to the guide then this time supposed to be it! I was listening until she mentioned that the hotel was actually the first place where David Beckham dating Victoria Beckham (well at that time, she was still Victoria Adams). Then I kept wondering about those two people. Again! Not a great listener haha!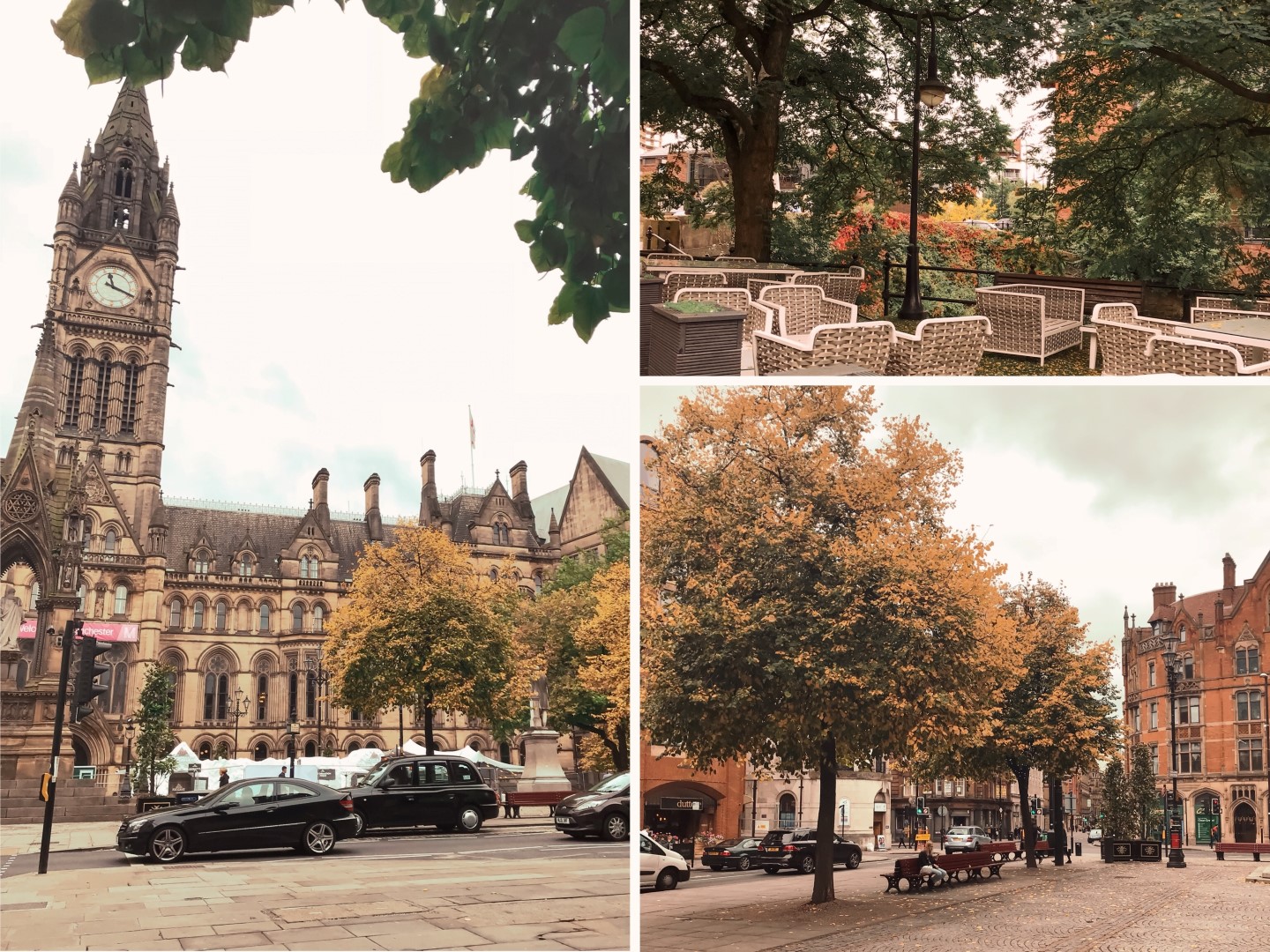 After the guide revealed the highlight of the city tour (I mean, come on… What's top the first place Beckham and Victoria met?), then she brought us to Manchester Central Library. Febrian and I looked at each other and gave that face (you know that face, the one that you made with your friend to express a surprise in not very excited way). I meant, why library? Well anyway, we went there and oh friends… Another architecture thingy successfully distracted me from the books. But in here, the guide also told us some music backgrounds in Manchester, which I never knew before. Punk, Post Punk, British Pop… Seriously, you name it and Manchester somehow has it!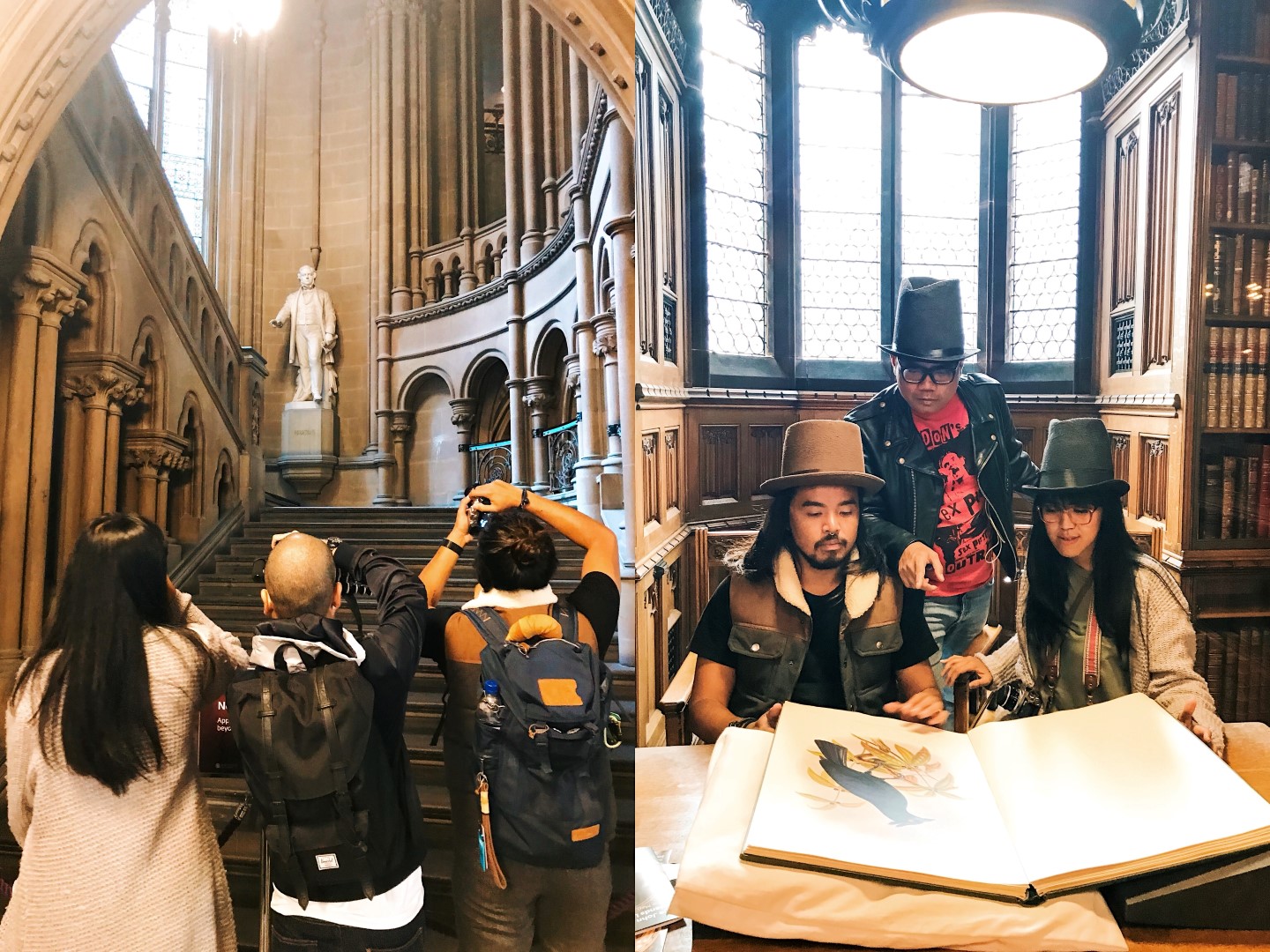 (Left. Found an instagrammable stairs) (Right. What a jumbo size book! How long it takes to finish the book?)
Then after strolling around the library we stopped in the coffee shop before continue our tour to the next stop, Castlefield area on the south west side of the city centre.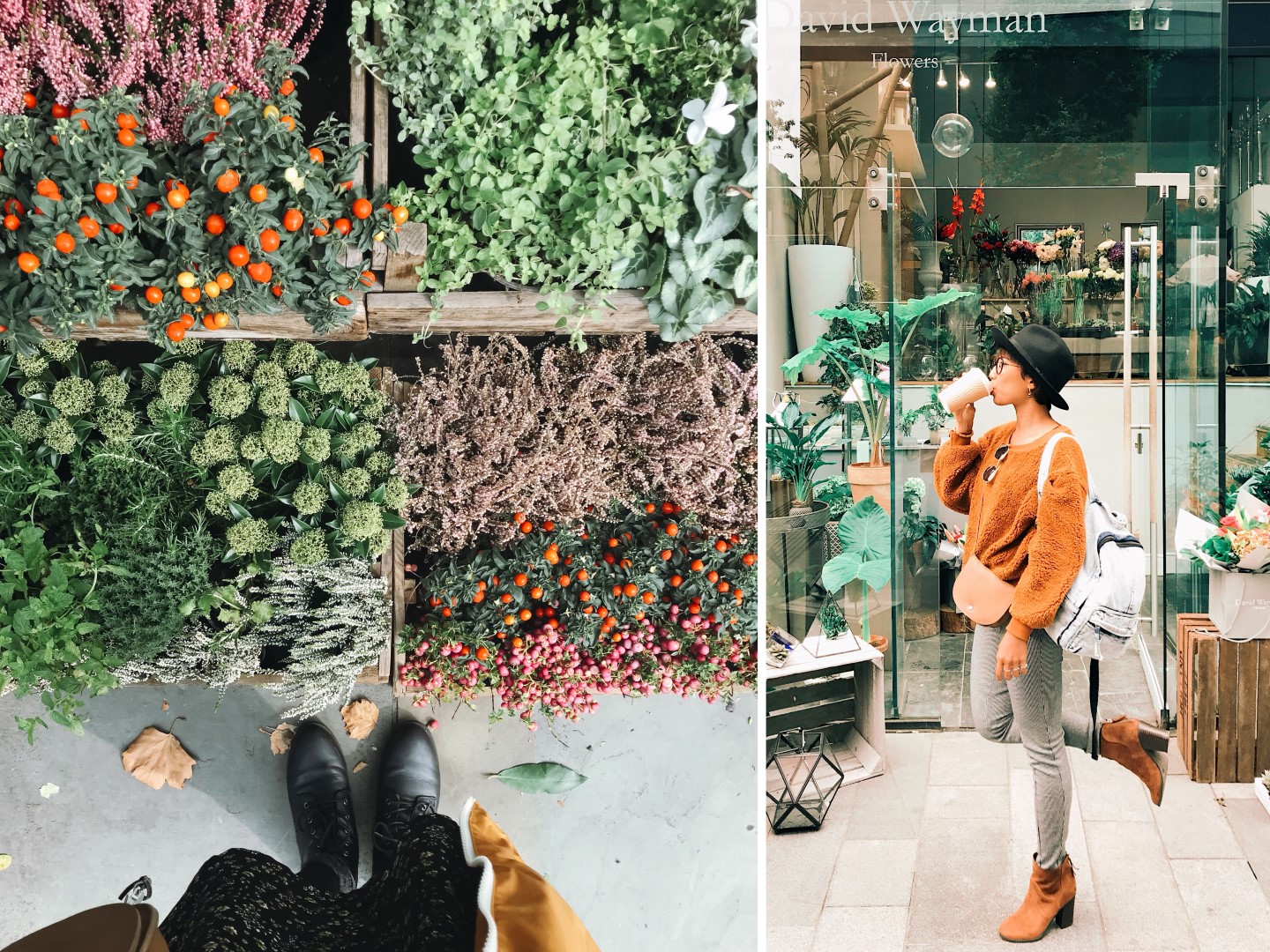 (Left. Make #FromWhereistand great again!) (Right. after a long walk, I think I should deserve a cup of coffee :p)
Well, Castlefield is a walkable area that filled with canals, casual waterfront bars and green spaces. It's a home to the Castlefield Bowl, a canal-side outdoor venue that's hosts rock and classical concerts. If I walk beside the canal in my country I wouldn't feel as comfortable as I walked in here.
CITY TOUR IS FINISHED!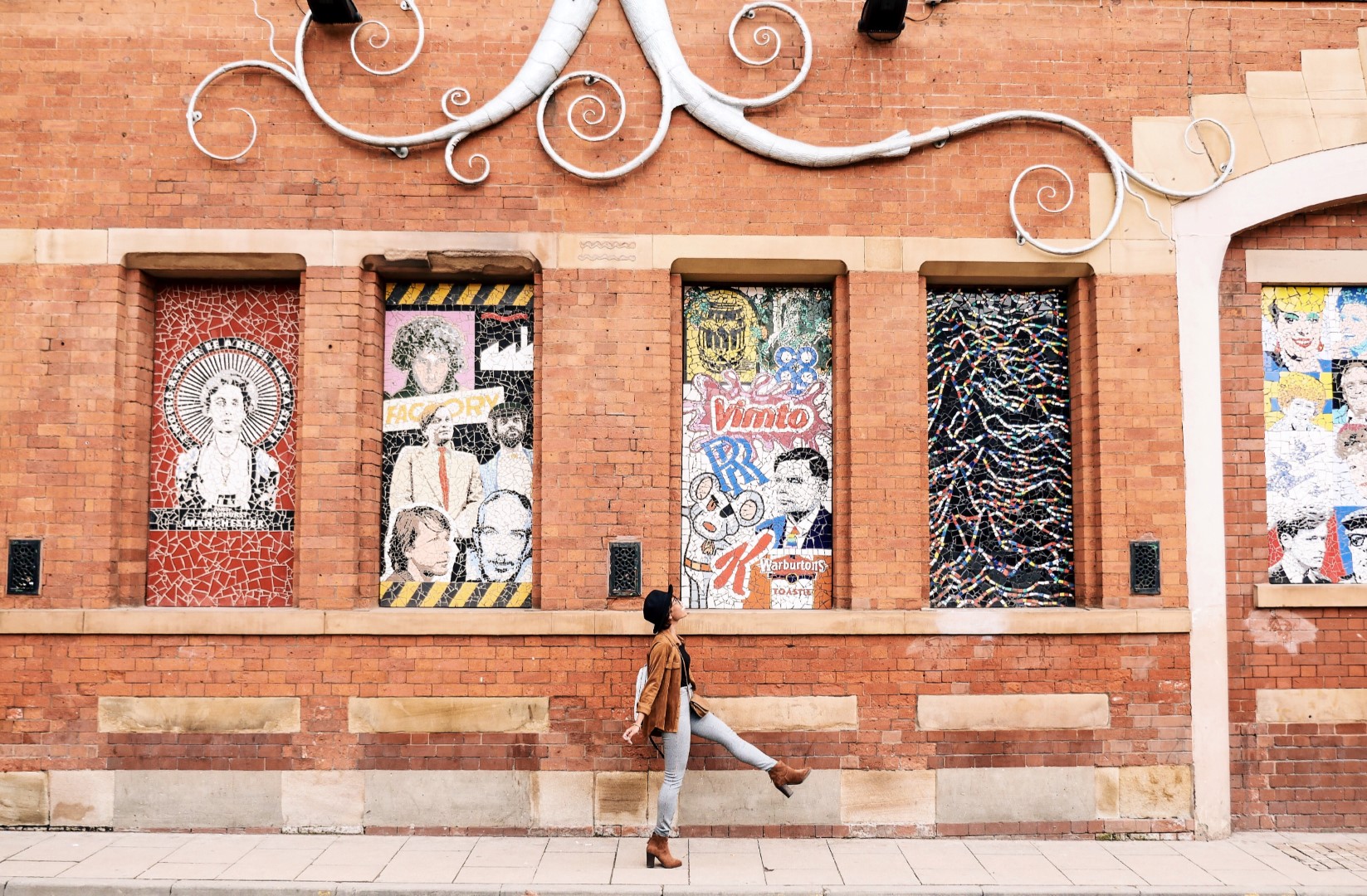 Huff… Our city tour has finally ended just before lunch. Then we had a lunch in one of the pubs in Manchester, also Vera has set a meeting with a person from the embassy in UK and accompanied us not doing any other city tour but SHOPPING! Finally ya! Hahaha, I couldn't wait to see what UK have! We went to Primark (love this place, most affordable store!) then to some shops which selling some indie stuffs.

We went on separate ways with the embassy guy and this time I had to thank Soleh Solihun for his knowledge to music industry! Almost like a walking encyclopedia!

He told us that we all should go to The Northern Quarter Manchester. So, why and what's in there right!? That's my question exactly! So based from my own observation, this area full of records shops! They all so good and so rebel looking! It is truly something that I could not really see back in Indonesia. I entered some of records stores. I can see from the Old Punk Rock, Passing by British Pop all the way to electronic and so on. And if you love vinyls, this is would be your heaven on Earth for you! All the stores I've visited had a very diverse collection of vinyls. I felt like I was going to buy one or two, because… WHO DOES NOT LOVE THE VINYLS'S COVER RIGHT!? They are so artsy! The point is The Northern Quarter is filled with cool, young and hip people, store and restaurants or everything waiting to be visited by you friends! Young environment makes you just feel younger right! #ThanksSolihun :D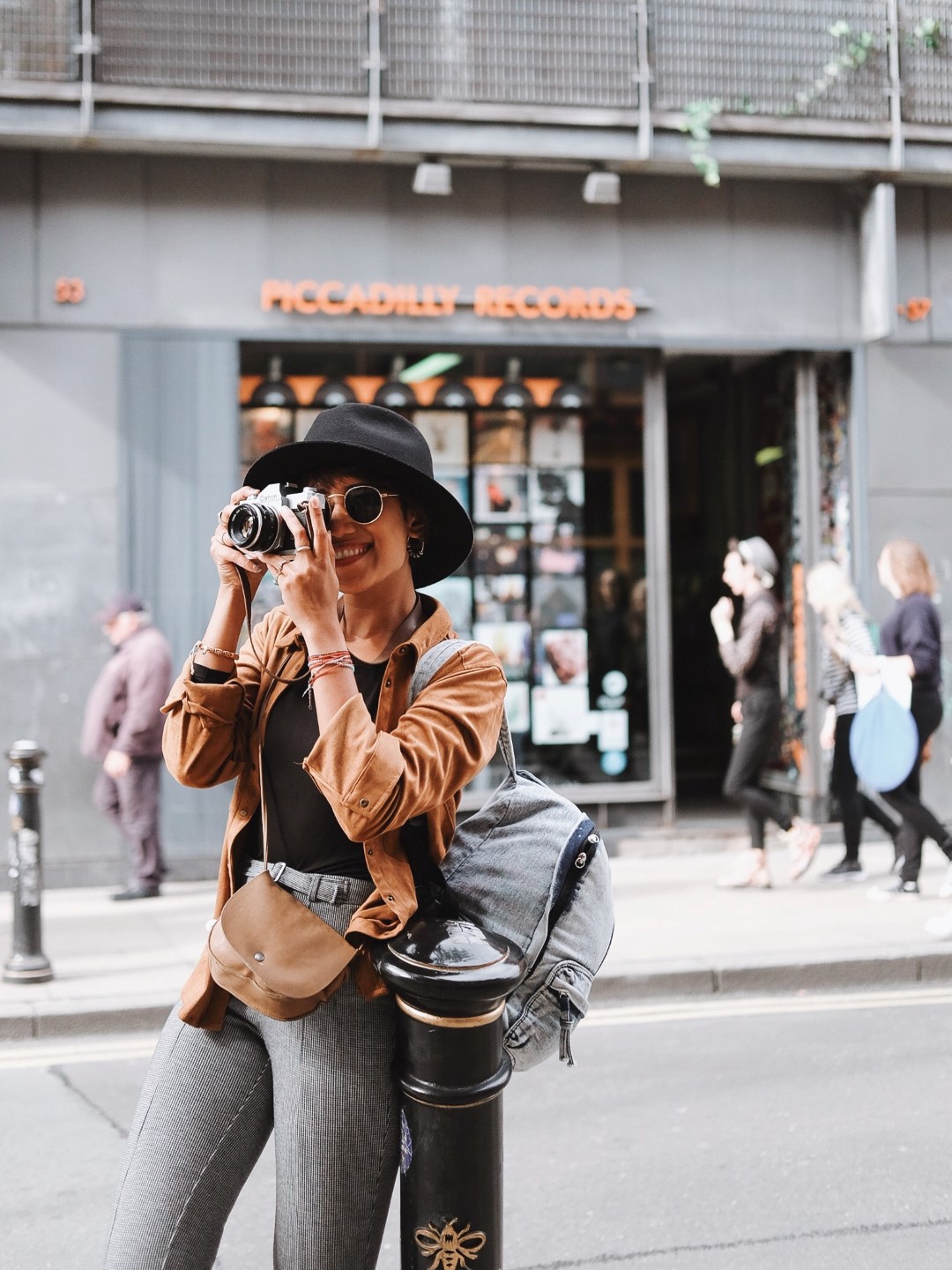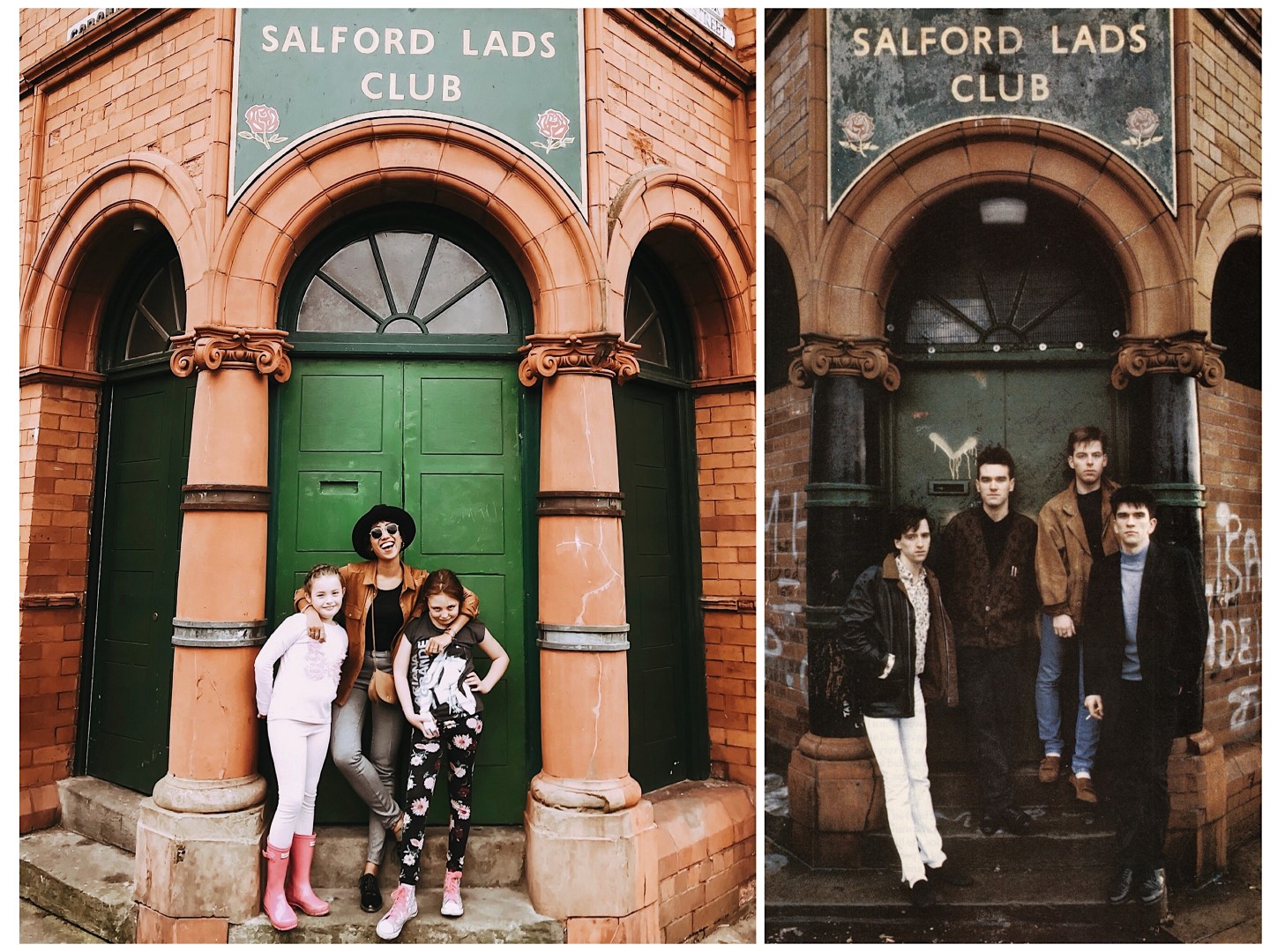 (Managed to pose in front of Salford Lad's Club with these girls)
After the super young vibe, Febrian and Aditya went apart because they wanted to hunt some sneakers (boys will be boys!). Apparently, Soleh Solihun did not pay any interest with the sneakers thingy but more into music. So, Kadek and I chose to follow master Soleh Solihun! We went to this building with a door on it which very common view around here right? Until Soleh Solihun told us that right in front of that door, The Smiths took a photo which later on became their album cover. So the name of the building is Salford Lads' Club. Wow! New knowledge in the music industry! Why not!?
After that, because we felt tired… We decided to call it a day. But, what a day! Later that night, we had a lovely dinner with the team, sharing all their stories when we were going to different directions. Phew! Can we repeat that again? Hahaha… After this, we had to pack and getting ready for *drum roll!* LIVERPOOL!

WHAT I GOT FROM MY JOURNEY IN MANCHESTER:
1). Manchester is not only famous with its 2 massive football clubs; Manchester United and Manchester City but also has some cool music histories and backgrounds!
2). The Bee Gee's, The Smiths, Oasis, Joy Division, The Stone Roses, The 1975 are some of the bands that born in this city. WOW!
3). My first love with Primark.
4). First time I heard so many people with English accent walking around me

FUN FACT:
Do you know that despite they hated each other, The Gallagher Brothers (Noel and Liam) still love the same football club, yeah Manchester City.