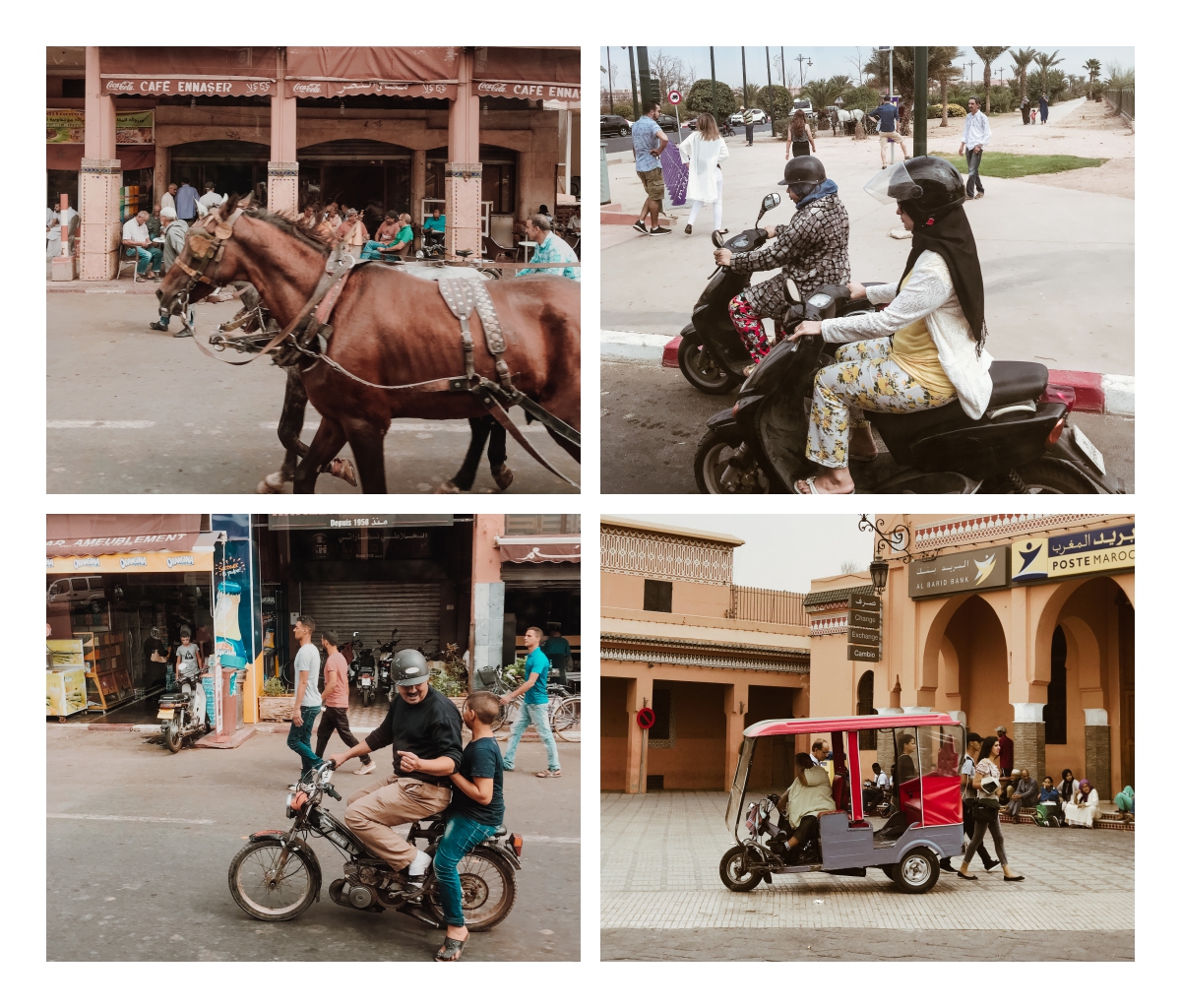 Introduction
"Morocco? How it is Morocco, while you were sharing us stories about The United Kingdom?" I know you might think like that in the middle of your time reading some of my posts. But really, we (Kadek and I) picked Morocco as the last resort too.
We were wandering around London after our trip with the UK Embassy in Indonesia (yup, we decided to extend our stay), then we suddenly think that this part of the world might be just too rich for us, we need something more adventurous and daring. Walking around the modern part of England such as London or classic parts like Liverpool and Manchester are best thing happened to me in a week. However, we used to something more rugged and difficult so we will have more hard times. Hard times are good, hard times give much more meaningful memories that one day in the future will be fun to talk about.
So, after looking at some options… Our first choice was Iceland. Until we realised that Iceland holds different visa which we didn't possess. If you're an Indonesian who like to travel and you happen to reading this post then you will understand the feeling that we had to get through. It was sad knowing that Iceland was so damn close but still far to reach. Then, we did some researches of countries required no visa or at least visa on arrival. One of the closest ones was Morocco and for us, we didn't have to apply any visa and it is free entry for 3 months (according to wowshack.com). Plus, we never been to that country before and at that time we were thinking that Morocco would be our first African country we finally have visited.
So that's about it! Please, sit tight and enjoy reading the rest of the post!
Arrived in Morocco, Stay in Marrakesh and Being in the Old Medina
So another thing that made our decision to choose Morocco in the end was how affordable it was to fly from London to Marrakesh. The ticket was only cost us IDR 1.5 million (or equal to USD 110). If we flew from Jakarta, it would cost us a fortune.
The flight duration was about 3.5 hours (not too long, eh?) and we finally arrived in Marrakesh. Since we planned on moving fast to several places, we opted to stay 1 night at a guesthouse (which I badly don't remember the name) which located in Old Medina and very near to the market. During the day time, of course, we went to the market and it was such an eyegasm to see all the stuff that they selling. Everything was so unique and really invited us to buy them, it was like walking in the Middle East kind of market!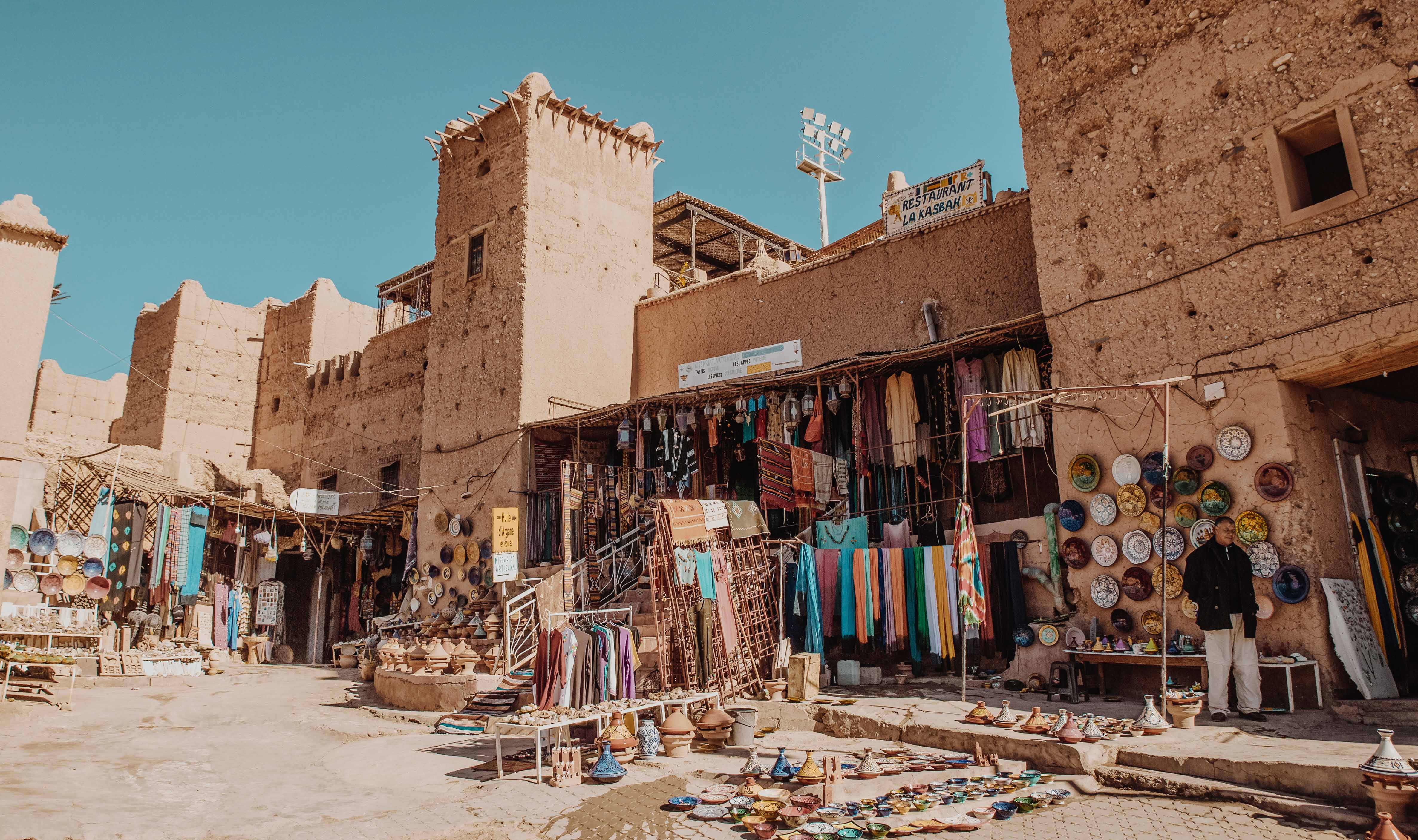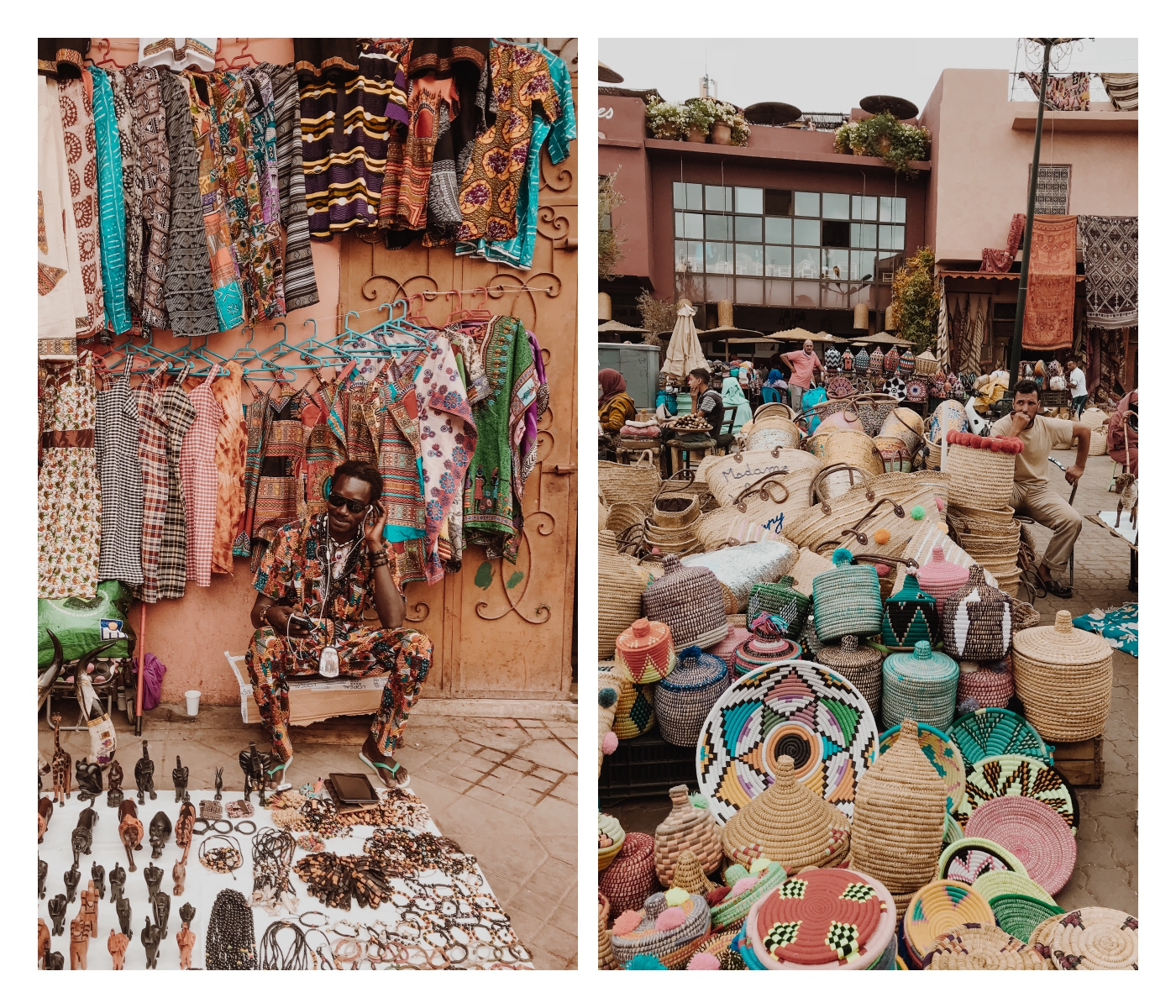 The Islamic vibe in this city was there and I can actually feel it, probably like if I go to some Muslim countries in the Middle East. But we were heavily warned by all people who have been to this country, especially all female travellers that we know warned us about the Moroccan's males as people who like harassing female. We both have been to countries like India and Sri Lanka which also known as the countries which is quite dangerous for female travellers and therefore, we were thinking about what kind of harassment that we will get in this country. Later on that day, we only caught a guy touch and sniffing Kadek's hair. Yuck!
During the night time, we were busy researching on what we will do in Morocco because we only have 5 days in total. It was such a short getaway for a large and unique countryL. At the end, the choices were down to 2; either we go to Chefchaouen or mostly known as the Blue City (because I don't know how to pronounce it) or the famous Sahara desert adventure. It was a really tough options, I must tell you that. As we were now in Marrakech which was right in the middle of the country and our choices being right in the north and one in the south.
After a quite long discussion, we chose the Sahara desert adventure! Luckily, we had some friends who went to Morocco before, so we asked her about the trip and some tips. Our friend, Mita was very kind to share us the contact of a tour agency called Wisata Morocco. We done contacting the agency and we were set to go on the next day.
The Sahara Desert Adventure Trip
On the next day, we got pick up from the meeting point of the tour. As this is a 3 days 2 nights trip, I will make a breakdown for you to make it easier.
Day 1). Marrakesh – Boulmalne Dades
Now, to give you a highlight, traveling in Morocco required a lot of driving because the places are far from each other. For example, Marrakesh to Boulmalne Dades took us about 6 hours. But, never mind about the long drive because Morocco is a country which has the luxury of sceneries. I never get bored while traveling or driving around the country, I know it's a bold statement but I own it.
So we departed from Marrakesh around 07.15 in the morning to Kasbah Ait Ben Hadou through the pass called Tizi n'Tichka. Just a small info, this pass is the one that linking the south-east of Marrakesh-Safi, also through the gorgeous Atlas Mountains. Of course, when you drive in this kind of places then there will be some numerous stops for some photos time ;P.
There were a lot of things happened on the day 1! But, my main spotlight for this day was our visit to the UNESCO world heritage Ait Ben Haddou. The thing about this place was not only the set for various well-known Hollywood blockbusters such as Gladiator, The Bourne Ultimatum, Inception, Black Hawk Down and last but not least, the one that my boyfriend crazy about it is Game of Thrones but also visiting Ait Ben Haddou was like visiting the past where the era of slower life pace and more tranquil.
After our visit to Ait Ben Haddou and lunch time, we resumed our drive to the final destination of the day. We reached the Dades Valley by the evening time and stayed in a small but lovely and comfortable hotel. Before we sleep, we stared at the stars of Morocco and thinking about what kind of journeys ahead we'll face. That's how day 1 end!
Day 2). Boumalne Dades – Merzouga
Hoammmm breakfast time! Yeah, that's how I woke up on the second day. After finished packed everything, we jumped back to the car and guess what? Drive again! Today is the day! Our final destination for the day was Merzouga and it took about 4 hours' drive.
We drove along what they called as Todgha canyons. It was beautiful followed with the surrounding bright and vibrant colour, such a typical of Morocco. OH! Have I ever told about our guide for the whole journey? He was the man! Not your typical average guide! Not because he was full of information kind of guide but more like a crazily laughing all the time type of guide :D. He kept explaining us about the surroundings which we could not take it seriously because he couldn't even finish a sentence without laughing!
Before we arrived at Merzouga, we hit some stop points and one of the stop points called Risanni which famous because its dates market. Couldn't stop thinking about my mom, I bet she'll buy boxes of dates. She loves that fruit!
After passing some rocky and desert landscapes, we finally reached Merzouga. We supposed to get our camels in here but… WE RAN OUT OF CAMELS! HOW COME!? Actually, I didn't need to ride a camel because I have done it before in Thar desert (being arrogant, eh?). But, I WANTED A CAMELL. Then, we had to keep continue to the Erg Chebbi dunnes which is one of the country's two Saharan ergs (without a camel). Kept continue and pass through the amazing colour-changing sand dunes with the sunset. But, hey, actually, driving around the sand dunes wasn't that bad! In fact, I loved it! So this is a new experience for me #achievement.
It wasn't a long drive until we touched down at the desert camp, being in the middle of nowhere; only sand dunes, us, summer breeze and later at night, the million stars but sadly no camel (still bragging about it :D). Our lovely local nomad hosts also came later at night and presenting some skilful drumming skills with an enchanted chanting as the soundtrack of staring stars for tonight. That was how today was endedJ.
Day 3). Merzouga – Marrakesh
After the magical night in the middle of the desert, Kadek and I had an early day with a mission to catch the sunrise. We woke up way before they even handed us the breakfast #achievement. Done with the breakfast, we continued to wandering around the desert until we realised we almost got left behind by the group! Imagine, if they really left us, yikes! Exiting the Erg Chebbi, my mind flew back to the moment I left the Thar desert, back in India. There are some differences though. Erg Chebbi as the part of the Sahara desert is, in my opinion as the more desert that everybody think of. Meanwhile, Thar desert also nice, but it wasn't as large as Erg Chebbi.
We drove back to Marrakesh through Ouarzazate and the High Atlas Mountains, just a little bit different route from where we drove to Merzouga. At the end, we arrived in Marrakesh around 07.00 in the evening.
We came back to the first hostel where we stayed. After we rested a little bit, we walked around the local market and we decided to at least buy something from the country. Hehehe, so we bought ourselves each a leather bag. Awesome one!
OH YA! Before I end this day, I just want to say that I finally got my moment of sexual harassment! When we were wandering around the market, there was this kid that ran towards me and just grabbed my bum, like WTF!?
The Last Day in Morocco (Recap)
There wasn't much anything that we do today, except, we woke up very early because we had an early morning flight back to London.
What's included in the trip?
1). Pick up from the meeting point.
2). Transportation
3). First night in the hotel including dinner and breakfast.
4). Night at Erg Chebbi dunnes including the camel trekking, dinner and breakfast.
What's not included?
1). Drinks (tricky eh?)
2). Lunches on the way.
3). Guide at Ait Ben Hadou.
What to pack for the Sahara desert trip?
1). Sunglasses
2). Sun cream.
3). Hat (other way, you'll burn your hair).
4). Long trousers if you don't want to get burned.
5). Cameras!
6). If in the winter, definitely warm clothes.
But, I might just gonna recap everything in here too:
1). I have spent the last 4 days in my first country in Africa. I really like how it sounded in my ears!
2). Morocco has a very good hospitality! I really want to go back again if I have the luxury in the future.
3). The food! If in India I was so struggling, then in here I could eat all day! Couscous, the lamb with prunes, rfissa and the most was TAGINE!
4). Morocco offered many things to explore! The cities were so beautifully crafted and the colours were vibrant!
5). Sahara desert adventure is a really must thing to do!
6). I wish I had more daaaaaays!
DONE!